Overview
Brunelleschi
Star Rating: *****
One of the oldest buildings in Florence, the Brunelleschi stands in a quiet courtyard in the centre of Florence, a few steps from the Duomo. The Pagliazza Tower dates back to the 6th century and was once home to Filippo Brunelleschi, architect of Florence's famous dome.
Roman and Byzantine remains found in the base of the tower are on display in the basement museum. The tower now houses the intimate gastronomic 'Santa Elisabetta' restaurant on the first floor and the 'Osteria Pagliazza' next to the lobby, as well as the most attractive bedrooms; all of these display exposed original stonework. There is a cosy bar and generous breakfast room. The 96 rooms have recently been renovated to a high standard using expensive fabrics and furniture.
What's Included:
Return flights from Bristol
Entrance to the Uffizi Gallery (Accademia or Bargello tickets available if preferred)
Return private transfers
3 nights accommodation
Bed & breakfast
Kirker Guide Notes to restaurants and sightseeing
The services of the Kirker Concierge
Facilities
Facilities
Free High Speed Internet (WiFi)
Restaurant
Breakfast included
Room service
Dry Cleaning
Multilingual Staff
Airport transportation
Meeting rooms
Non-smoking hotel
Wheelchair access
Fitness Centre with Gym / Workout Room
Banquet Room
Bar/Lounge
Concierge
Business Centre with Internet Access
Conference Facilities
Laundry Service
Public Wifi
Accommodation
Accommodation
The 96 bedrooms and suites are equipped with all amenities and features of a charming property of a 4 star hotel, such as direct dial telephone, Internet Access, Satellite TV and in-room gluten free minibar. Wireless connectivity is available throughout, including our conference areas and the American Bar.
Room
Air conditioning
Minibar
Refrigerator in room
Family rooms
Accessible rooms
Non-smoking rooms
Suites
Hand Picked By
No short break is complete without consulting the concierge service to plan one or two extra items in advance. Whether it's a private guide, a dinner reservation, tickets for a sporting event or an evening at the opera or ballet, Miles Morgan Travel are able to provide all of these things at no extra cost to you, with tickets delivered to your hotel prior to your arrival.
Louise Pye
Latest from our Travel Experts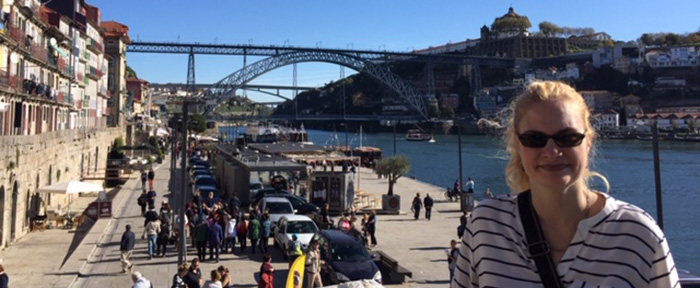 I have just returned from an amazing trip with Riviera Travel upon their Solo Tour 'Portugal's Douro Valley and Lisbon'....
Read More