Overview
Simply Lake Garda
Picturesque, peaceful and perfectly placed for our visits to Verona and Venice, the lakeside town of Desenzano forms the ideal base for a wonderful holiday with a delightful setting on the shores of tranquil Lake Garda.
What's Included:
Fully escorted by a professional Tour Manager throughout
Standard Class rail and coach travel
9 nights' hotel accommodation with breakfast each day
6 dinners
Full-day excursion to Venice including a guided tour
Excursion by boat to Isola de Garda including a guided tour of the house and gardens
Full-day excursion to Verona including a guided tour
Excursion by boat to Sirmione
All transfers
Full Itinerary
Day 1 – London to Paris
Begin your rail journey at London St Pancras to board the Eurostar to Paris.
Day 2 - Paris - Lake Garda
From Paris, travel by TGV on the beautifully scenic route to Milan. The journey take us through the mighty Alps and into Italy, passing through Turin and arriving in Milan. In Milan, transfer to a coach for your journey to Lake Garda and the town of Desenzano. Start your seven night stay at the friendly Hotel Desenzano. Dine at the hotel this evening.
Day 3 - Sirmione
Take a short cruise across the lake by boat to picturesque Sirmione. The town sits on a thin and craggy peninsula jutting 4km into the lake. Surrounded on three sides by water, Sirmione is one of Lake Garda's most interesting towns. The town is mostly pedestrianised, which makes strolling and taking in the sights a pleasure. There is free time to explore the imposing Rocca Scaligera - a 13th century castle surrounded by a large water-filled moat that dominates the Old Quarter of town.
Day 4 - Venice
Board the train in Desenzano for a full-day excursion to Venice. Arrive at the city's Santa Lucia station close to the Grand Canal and board a private boat along the Giudecca Canal - your first chance to soak up the wonderful atmosphere of this unique city. On arrival in St Mark's Square, your local guide takes you on a walking tour of the city. Your afternoon is free to explore at leisure.
Day 5 - Desenzano
Today is market day in Desenzano. You'll have a day at leisure to enjoy the market and explore the town's narrow streets, medieval castle and picturesque waterfront.
Day 6 - Isola Del Garda
Take a wonderful cruise across the waters of Lake Garda to the wooded Isola del Garda, the biggest island in the lake. Enjoy a guided tour of Villa Borghese-Cavazza - a superb example of neo-Gothic architecture. After exploring the villa and the extensive garden, enjoy an aperetif of local wine and stroll around the island's picturesque shoreline.
Day 7 - Desenzano
Take a day to relax in Desenzano, enjoying the warm local climate and the hotel's facilities. Desenzano's town square is bordered with restaurants and cafés, where you can view the beautiful architecture and scenery while savouring the local cuisine.
Day 8 - Verona
Visit beautiful Verona and enjoy a guided tour of the city. Your tour takes you into Verona's historic heart, where you will see Juliet's balcony and Verona's great Roman Arena. End your tour at the imposing amphitheatre which is now an open air opera house. There is some free time following our tour to explore Verona at your own pace.
Day 9-10 - Return journey via Strasbourg to London
Begin your return journey after breakfast on Day 9. Travel via Milan and Basel to Strasbourg, where you spend the night. If you're flying back to London, from the hotel you will transfer to the airport this morning. Or on Day 10 board the TGV to Paris, where we connect with the Eurostar to London.
Hand Picked By
Where the journey itself forms part of the adventure, travel through some of the most spectacular scenery in the world.
Clare Hughes
Latest from our Travel Experts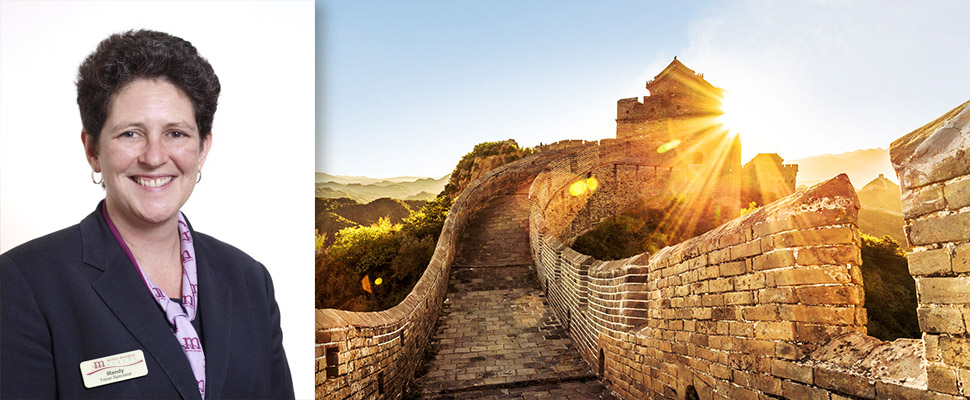 I have just returned from a trip of a lifetime to China, with Wendy Wu. Its been on my "to do" list for quite a while, so I was really...
Read More