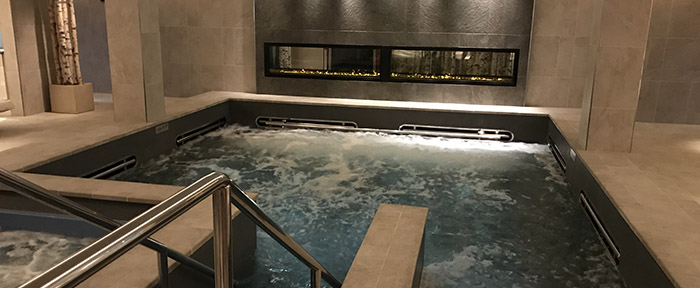 Award Winning Spa
It was a privilege to step on board Viking's Jupiter and my focus was the on board spa which didn't disappoint. The Liv Nordic Spa has been voted the best by Cruise Critic and was a beautiful destination in its own right and free to all guests and is an oasis of tranquillity.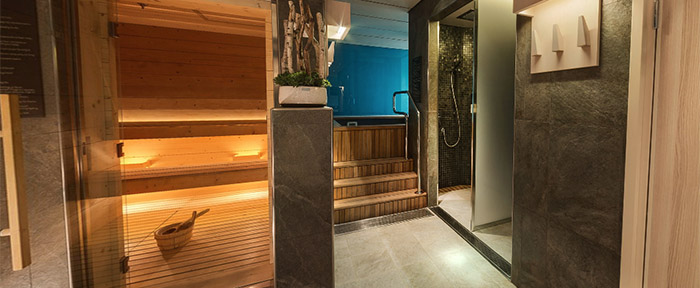 Out of This World Relaxation
Having worked out in the gymnasium, I then enjoyed relaxing in the bubbling water of the hydrotherapy pool, whilst being warmed by a full length fireplace. My favourite place was reclining on a heated ceramic bed under soft lighting.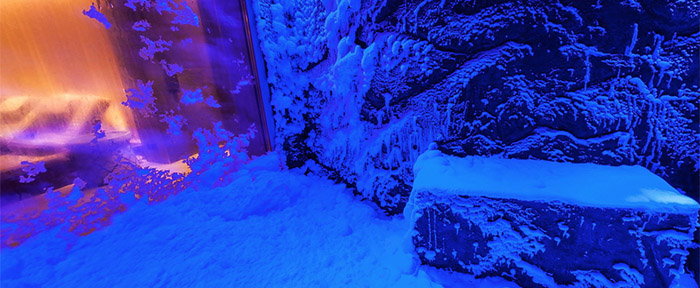 Traditional Nordic Bathing Ritual
The Nordic bathing ritual is not for the faint- hearted. The tradition of going from hot to cold bathing is the basis of the spa wellness experience. Go from the heat of the sauna or steam room to the cold 'snow grotto' an ice cold room where it is snowing, but no sign of Santa Claus!, This whole experience detoxes the body, relaxes the mind and boosts your circulation, the concept is about living well and is a sanctuary for body and soul.
Treatments
Enjoy one of the many treatments and massages using pure Scandinavian 'Liv Nordic' products rich in vitamins and antioxidants. There are highly skilled therapists offering tailor made treatments for men and women. You can extend your experience by visiting the hair and beauty salon or lapping up the views from the infinity pool or visit a personal trainer at the state of the art gymnasium.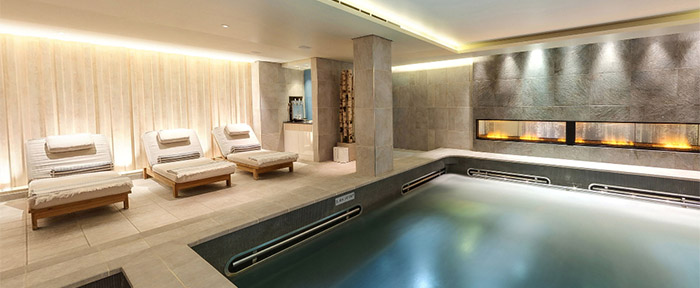 Viking's Mantra
To quote Viking 'Our cruises are the perfect blend of exploration and relaxation, an opportunity to reconnect with the world and yourself, to re balance restore and re energise'. A Viking Nordic Spa certainly is the place to start.