Sailing the Danube with Viking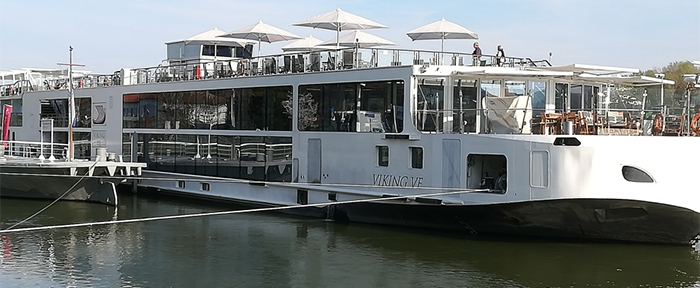 I can't stop talking to my friends and family about this river cruise that I have just come back from. We sailed on the Danube River from Passau to Vienna with Viking Cruises on the Viking Ve Longship.
Everyone likes being waited on, and hand on heart the staff on board just could not do enough to make sure I was spoilt with attention!
Cabins
I had a cabin on the lower deck with just a small little window, situated quite high up and I was worrying that I was going to feel claustrophobic, but as it turns out I spent so little time in the cabin that it didn't worry me one bit, even though it was a lovely comfortable cabin.
Food & Fantastic Service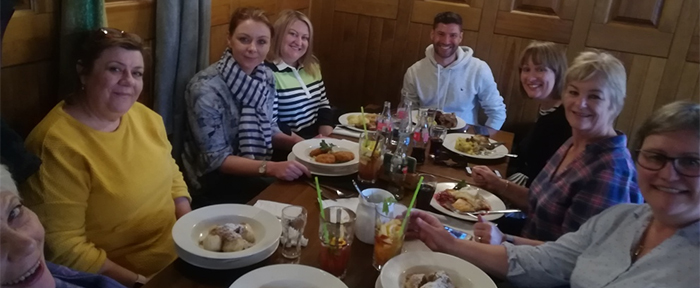 Just don't let me get started on the food! I suffer with a food allergy, which I worried would be a problem. But I had advised the reservations prior to travelling, and at our first meal the Maitre De came to me and offered to take my orders for lunch and dinner each day at breakfast, and the Chef prepared delightful plates for me for every meal.
Even on the day that they had a special dinner planned with delights of Austria, he prepared a few options especially for me.
The waiters in the dining room were just amazing, they got to know us and had such lovely senses of humour, that I feel like they became personal friends.
Amazing Itineraries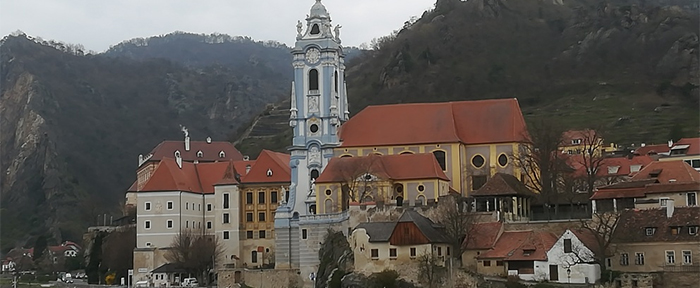 I am so sold on river cruising and once again, it was so exciting to stop and visit some lovely towns and cities along the way. One thing I did was to take a photo of our itinerary each morning then whatever photos I took after that at least I knew which place they were of, as it could get quite confusing when you are visiting so many wonderful places every day.
I fell in love with Vienna, and what really caught my attention was how steeped their culture is in art and music. You feel the history of the city and the mention of Mozart or Strauss or Max Steiner is everywhere, with the State Opera House and music halls. Art galleries are in abundance.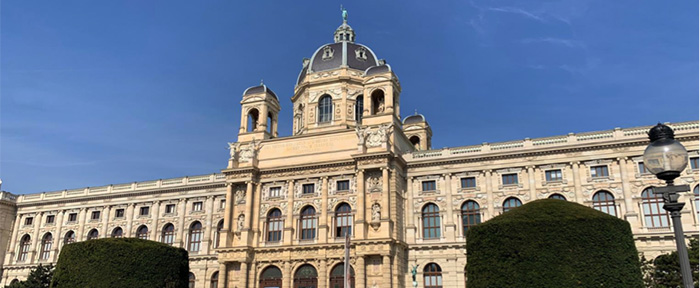 Vienna is known as a green city and getting around is easy with U-bahn (metro) and Trams which only cost about EURO3.85 pp p/ride. There is also a Hop on Hop Off bus.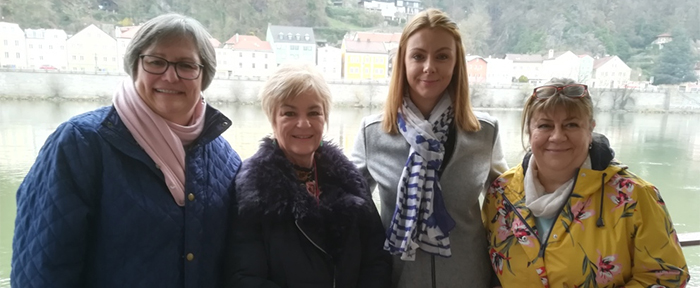 We had a great guide who showed us the difference between Gothic and Baroque architecture. He took us to St Stevens Cathedral and showed us the Lipizzan Horses at the riding School.
There is an Aquarium and the Vienna Giant Wheel which is 200 ft. high. There are great shopping opportunities and the Christmas Markets with Music at the Vienna City hall.
The city is so clean but a top tip is to make sure you have some change to use the very clean ablutions. EURO 0.60 per visit to the loo.