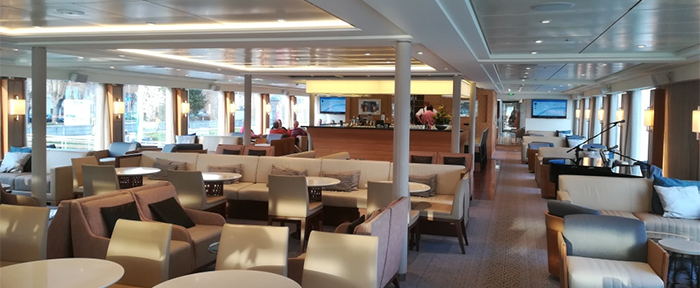 I boarded the flight at Bristol with real excitement! At last, I was on my way to my Viking river cruise which I had been counting down the days to.
The Ship
We arrived in Munich and were transferred to the wonderful Viking VE the journey took approximately 1.5 hours. Check in was quick and hassle free and suitcases were delivered to our room. I was impressed by the size of the ship and how elegant she was, the lounge area with big windows was spacious and very comfortable along with the aquavit terrace just to sit and watch the world go by or indulge in lunch. The sun deck has 360 degree views, with a putting green, walking track and even an organic herb garden.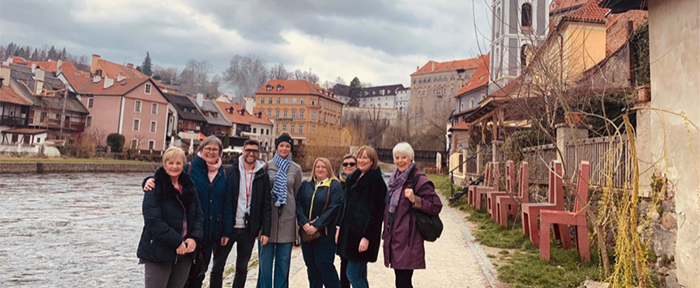 Three Countries in Four Days
I was on the ship for 4 days and in that time managed to take in 3 countries Germany, Czech Republic and Austria it was part of the Danube Waltz, Passau to Vienna.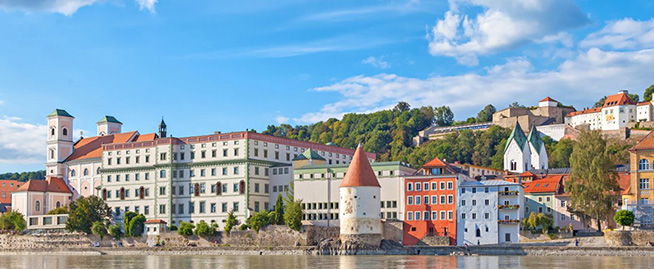 Passau itself is a charming town, rich in history that dates back to Roman times. Although more recently it suffered from severe flooding in 2013 which undoubtedly left its mark with the flood water reaching 13 metres. The city is known as the city of 3 rivers where the Danube, Inn and Ilz meet, it was interesting to see the 3 rivers in this charming little town. The focal point for this town is St Stephens Cathedral which was mesmerising with beautiful painted ceilings and its very impressive organ with all of its 17,974 pipes!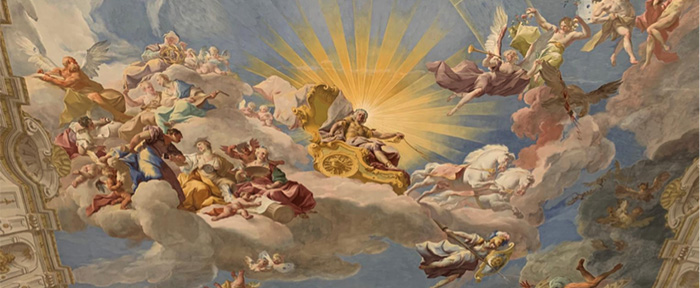 One of the stops was Linz where we were able to visit the very beautiful Cesky Krumlov a UNESCO a world heritage site, where we did a walking tour with a local guide who was very informative. The main focus is the castle which sits above the town, the architecture dates back to the 14th century with Gothic, Renaissance and Baroque styles. When the tour finished we had free time to indulge in lunch in a local restaurant with traditional food and explore at our leisure and take in a spot of souvenir shopping.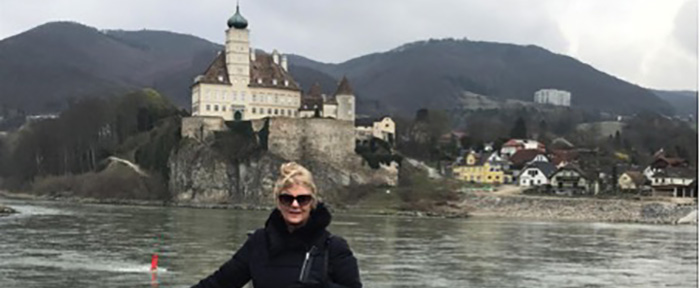 The next day took us sailing through the very beautiful Wachau valley which didn't disappoint, the scenery was just stunning and what really epitomised what river cruising is all about it was a very cold day and the thoughtful crew brought us hot chocolate to warm our bones as we travelled very early in the season. We passed by fairy tale castles and pretty little villages.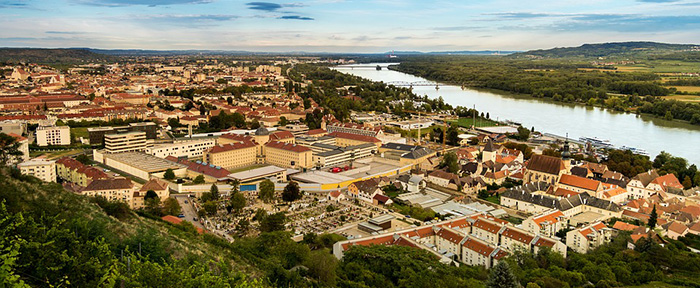 When we docked in Krems we were lucky enough to enjoy a trip to the Gottweig Abbey which is a unique trip just for Viking customers, this is a beautiful 11th century monastery with spectacular views across the valley, where they make the most delicious apricot wine.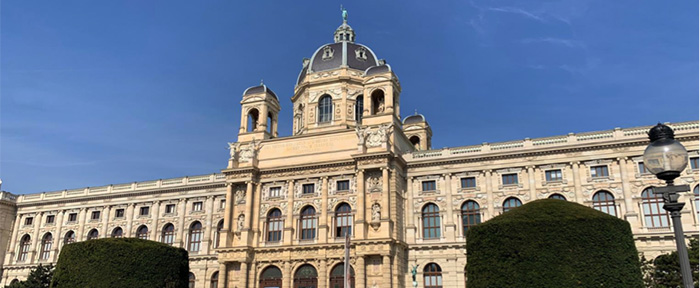 Our trip ended in Vienna, a city I have been very keen to visit. As Austria's largest city, has something to offer everyone, again we did a walking tour here with a very impressive guide with great local knowledge. This city has some amazing architecture and a must see is the world renowned Spanish riding school not to be missed!
What did I learn from my trip? Well, river cruising is the easy way to see different countries at a leisurely pace without living out of a suitcase, either doing your own thing or being part of an organised tour in a very relaxed environment.
What made the trip for me? Without a doubt, the marvellous Viking crew which are the most helpful I have ever encountered. Nothing was too much trouble each and everyone one of them without exception was happy to go that extra mile.
Food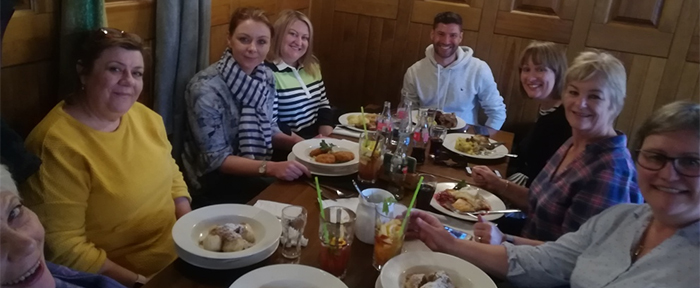 The food on board ship was first class. Breakfast was buffet but with a menu for cook to order eggs, pancakes etc., varied choice to cater for everyone's taste.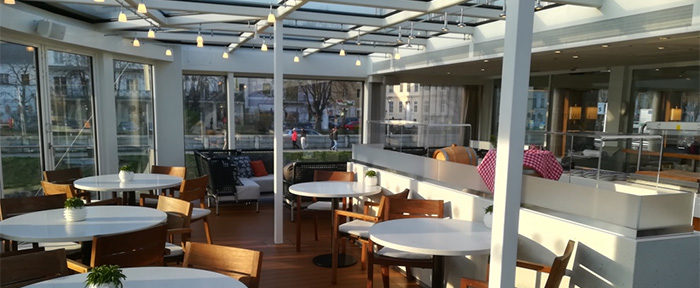 Lunch was taken either buffet at the Auquavit either eaten outside on deck or in the conservatory with a wide range of choice suitable for everyone's palate. For a more formal experience you can also dine in the main restaurant, with a salad bar and a choice from the set menu.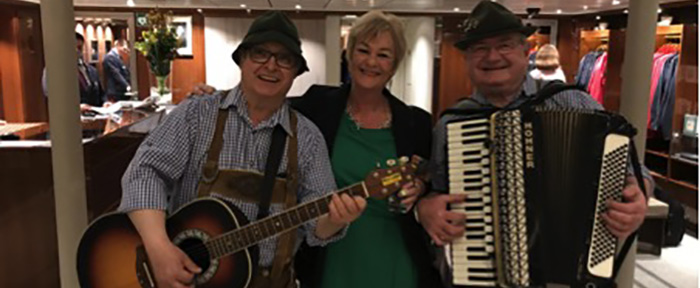 Dinner is always taken in the main restaurant and everyone dines at the same time which is a fine-tuned operation during my cruise it was full and the service was exemplary. On some evenings, they have a theme like the Austrian night that we had on board, which was great fun and gives you a chance to sample the local cuisine.
The standard of food was second to none superb!