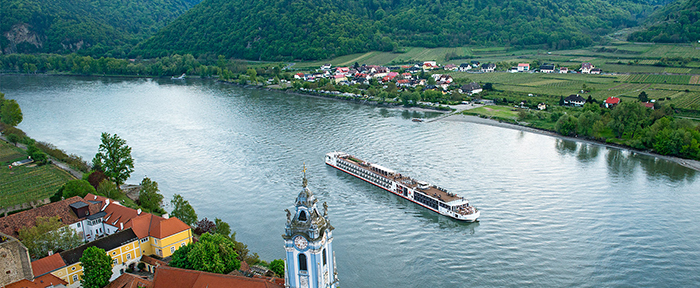 I have just returned from a fabulous river cruise on the Viking Ve sailing from Vienna to Budapest. We travelled with KLM from Bristol to Vienna via Amsterdam. I would recommend checking in online the day before to save any hassle at the airport.
On arrival, we were transferred to the ship by private mini-van. Check in was very quick and our cases were delivered to our cabins whilst we had lunch. First impressions of the ship was of a lovely fresh and elegant decor, very light in colour and spacious. Our timing was just right to sit down to a wonderful three course lunch with plenty of choice.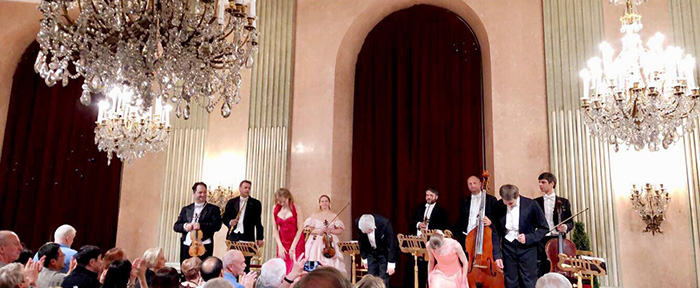 Unfortunately, we arrived too late to experience the excursion to Schonbrunn Palace (The Versailles of Vienna). In the evening we enjoyed a classical concert in the city of Vienna.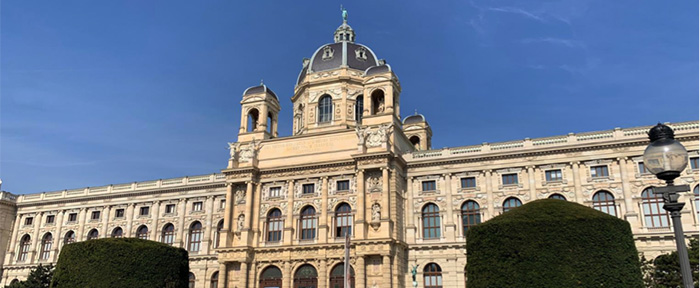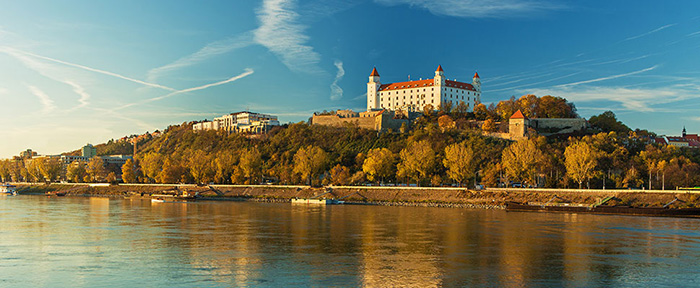 We sailed overnight and arrived the next day in Bratislava in Slovakia. The clocks went forward that night therefore we were a very tired group that morning.
After breakfast, we took part in a walking tour of the capital. We had a very informative and funny tour guide who took us to took us to the main tourist attractions, the medieval town hall, Michael's Tower, St Michael's Cathedral and several Hapsburg-era baroque palaces. My overall impression was of a beautiful clean capital with lots of history, well worth another visit as a short city break. Back to the ship for lunch (more food!) and then a lovely sunny afternoon sailing on to Budapest. We arrived into the city late evening to a wonderful sight of the lights of the Chain Bridge, the Palace and Parliament Building.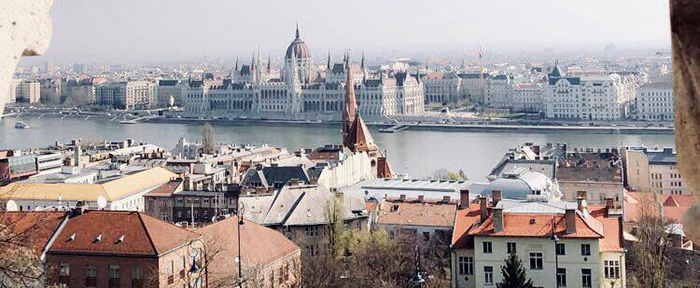 We woke the next morning to another sunny morning to enjoy our coach tour around the sights of Pest, The National Opera House and historic Heroes' Square. Once in Buda we had a walk along Castle Hill to Fisherman's Bastion and Matthias Church.
We had some free time in Buda to explore on our own and had a wander around the local markets where they had an amazing range of beautiful linen tapestry tablecloths. We finished our morning with a delicious iced coffee in one of the local cafes.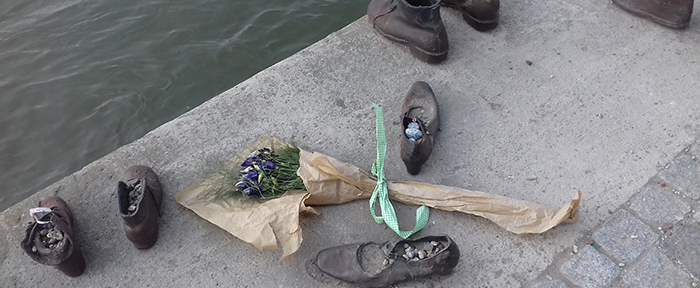 In the afternoon we had a wander around Pest visiting Shoes on the Danube a very moving experience. We then took a stroll through an amazing food and textile two floor indoor market. A refreshment in the elegant Central Cafe with its contemporary ambiance completed our afternoon.
We were allocated a standard cabin with a long high window cabin which was fine for our needs but my preference would be to have a full window. Everyone has their own budget therefore you can still enjoy a Viking River Cruise no matter how much you spend. The service on-board was amazing and the food to die for. I must have put on five pounds on my short stay but it was certainly worth it!