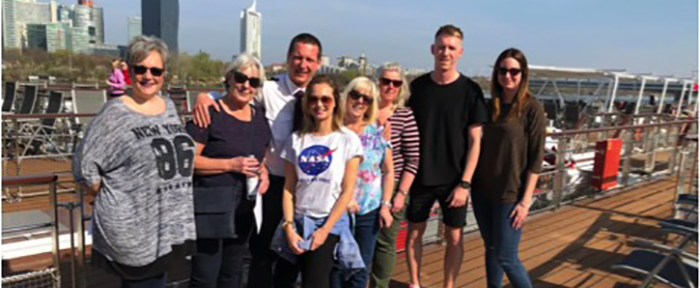 I have just returned from a wonderful break aboard the Viking Ve, one of Viking River Cruises stunning Longships, three cities, three countries, three nights.
I started out with my flight from Bristol with KLM, via Amsterdam. I was a little hesitant flying via Amsterdam, but having checked in and already been told what boarding gate I would need in Amsterdam for the connection, the rest of the flights ran smoothly, with a quick change of aircraft I was only 40 minutes landing later than if I had flown direct into Vienna from London, our first night and first city.
Viking Ve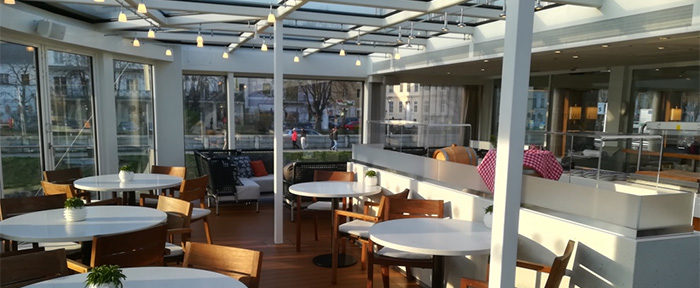 On arrival at the Viking Ve ship, we boarded and checked in with ease, our cases being taken swiftly to the cabin. We arrived at lunchtime and headed straight to the restaurant. The food was wonderful after a morning flying, and as Viking included wine and beer with all lunches and dinners, I thought it would be rude not to enjoy a welcome glass with lunch!
The rest of the afternoon was spent getting to know what facilities were available on board, including a tour of the wheel house! This was most fascinating, getting to see this organised control hub. Viking can arrange for any of their guests to have a tour of the wheel house, and for any tech enthusiasts, I would certainly recommend they do this!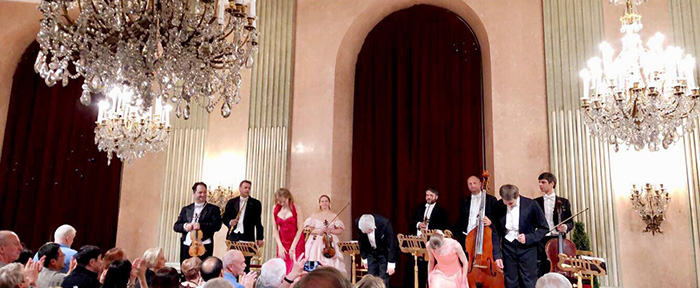 Before I knew it, our evening in Vienna was upon us and we had an evening concert, listening to the classics of Mozart and Strauss. We were in the Lanner Hall of the Kursalon, a beautiful and elegant room that set the evening up to be magical.
Bratislava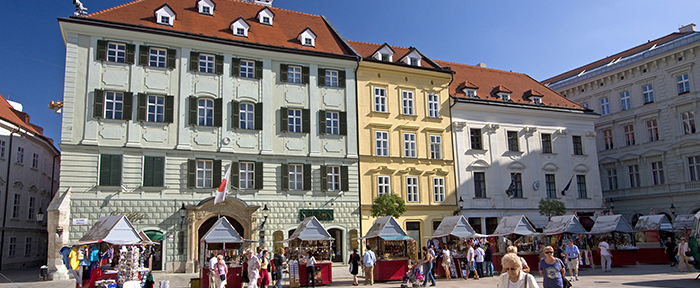 The following morning, we woke up to be in our second city – Bratislava. We joined a walking tour for the morning to learn about this beautiful and historic city. I can highly recommend an early tour - at 9am in the morning, I felt that the city belonged to me, it was quiet and peaceful. By the end of the tour 2 hours later, Bratislava had come to life and promised to be bustling and busy.
Sailing Along the Danube to Budapest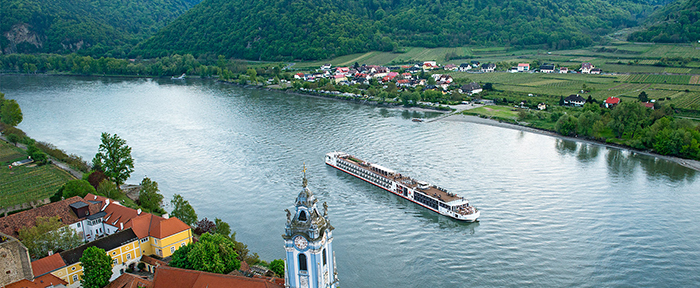 The afternoon was spent sailing down the Danube and to the final city – Budapest. For me, this was the highlight of my trip, watching the beautiful countryside of Slovakia & Hungary sail by. I arrived into Budapest around 10.30pm, and saw the city at it's best. I sailed past the spectacular Parliament Building and under the famous Chain Bridge, where we then docked for our last day.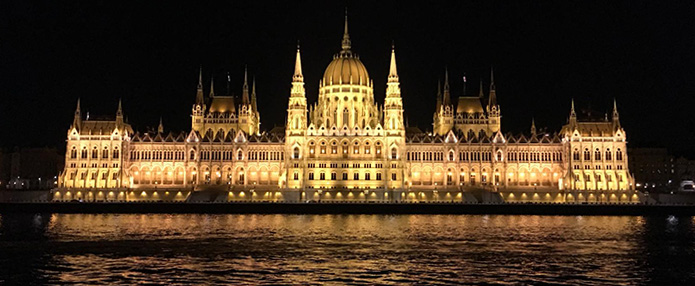 On my last day in Budapest, I did a coach and walking tour and got to experience the two tales of this city – Buda & Pest. I would highly recommend a guided tour so you get the full detail of this magical city!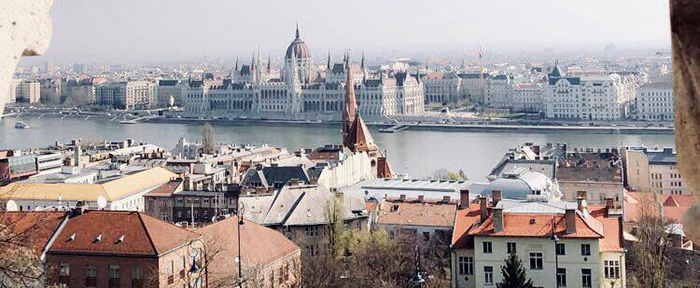 Summary
Would I sail with Viking again? Yes, in a heartbeat! Words cannot describe how friendly, comfortable and relaxing sailing with Viking is.