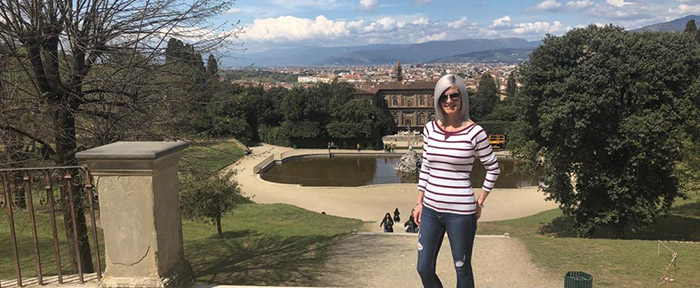 My wonderful Easter city break to Florence with my teenage children.
I absolutely love Italy and have always wanted to visit Florence, so when my son and daughter were home for the Easter break we decided to take a quick trip to this beautiful city and were not disappointed!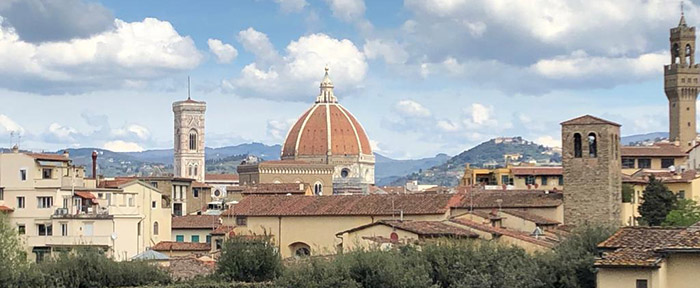 Florence is a city like no other, romantic, busy and utterly charming. Set in the middle of Tuscany's rolling hills, it is surprisingly small and packed full of some of Europe's most impressive artistic treasures.
The Hotel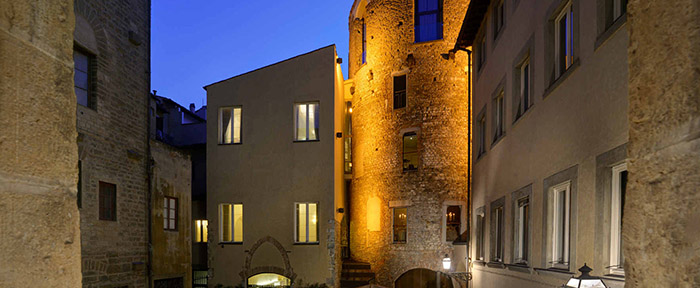 We stayed in the amazing 5-star Hotel Brunelleschi which was situated just steps from the Duomo. All of the sights were easily accessible from here. It is a unique hotel built around the 6th century Byzantine tower La Pagliazza, the medieval church of San Michele and adjoining renaissance buildings. The hotel combines a mixture of fine antique style with modern facilities. The breakfast was absolutely amazing and really set us up well for a busy day sightseeing. The Hotel Brunelleschi is featured in the Kirker and Citalia brochures.
Museums, Views and Culture
Florence is known the world over for its world class art and museums. Brunelleschi's dome takes centre stage, nestled within a maze of cobbled streets housing countless historical gems including Michelangelo's David. The dome or Duomo as it is known locally is beautiful. We pre-booked to climb to the top, which is a must while you are in Florence.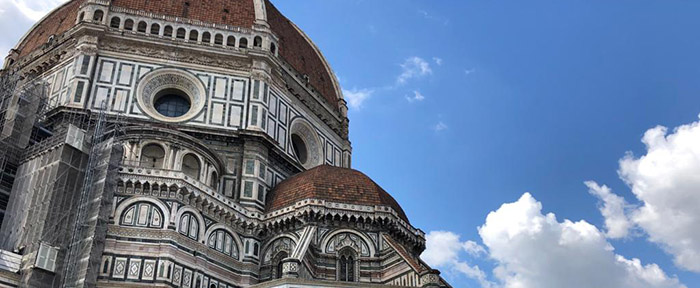 There are 463 steps to the summit so a certain level of physical fitness is required. The views from the top are breath-taking, pre-booking is essential as only a certain number of people are permitted entry at any given time.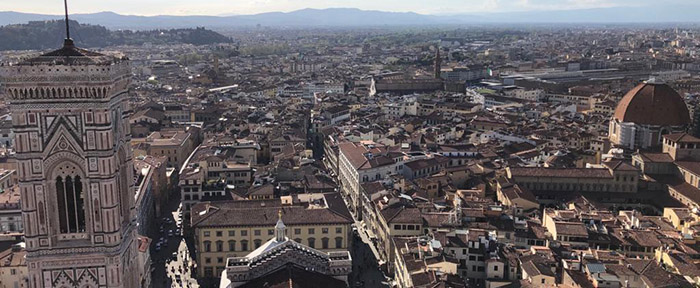 Where to eat and drink?
After all of that physical exertion, we stopped for pizza and Peroni at a nearby restaurant. We were pleasantly surprised by the cost of food and drink. I had been warned to expect everything to be expensive, however I did not find this to be the case. Prices were very reasonable as long as you didn't choose to eat at one of the restaurants around any of the main squares. After dinner, we made our way to Piazzale Michelangelo as the concierge at the hotel had recommended this as the best place to watch the sunset and to experience breathe taking views. It was beautiful, there was a lovely atmosphere there as the crowds gathered with food, drink and music!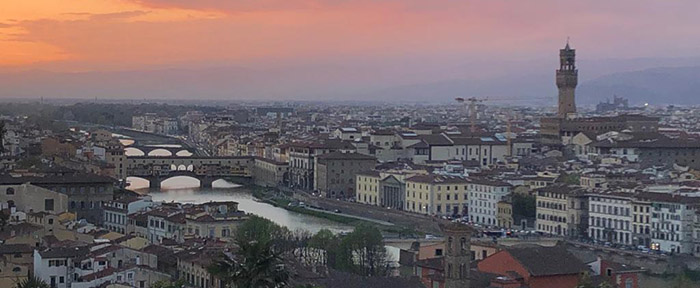 After an early start for our flight, we headed back to bed and had a wonderful night's sleep in our beautiful room. We came back to chocolates, biscuits and a bottle of Prosecco which were all very gratefully received! After a great sleep, we got up to the wonderful breakfast and headed out for more sightseeing. Florence also has lots of fantastic shops, which of course we had to sample. The Brandy Melville store went down a storm with my daughter. This was just across the River Arno which snakes through the centre of the city crossed by the famous Ponte Vecchio which is a medieval bridge lined with dozens of tiny jewellery shops.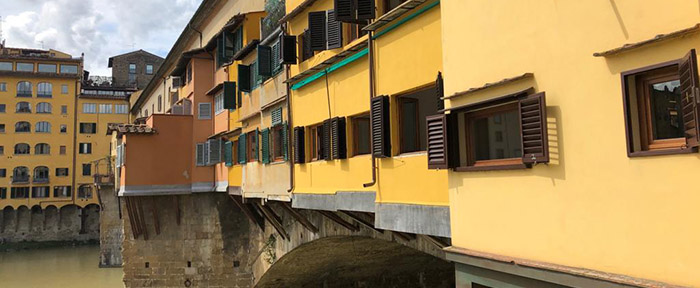 Beautiful Boboli Gardens
We then visited the famous Boboli Gardens which are a historic green space in the centre of the city rich in history and art. We spent hours here, the gardens cost barely anything to get into and had such a serene and calm atmosphere away from the hustle and bustle of the centre.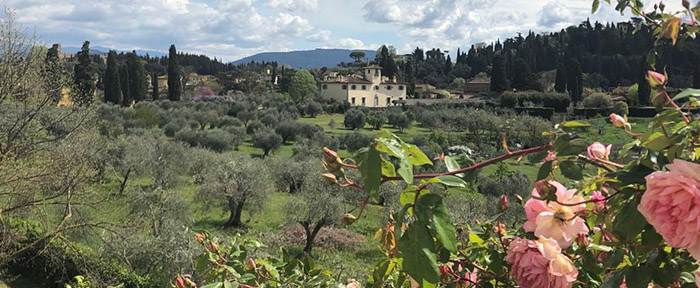 After another comfortable sleep, we then got up and caught the train back to Pisa airport for our flight home. We walked from the train station to take a quick look at the Leaning Tower before our flight which was worth the flying visit!
Summary
Florence is a truly beautiful and amazing city and I would thoroughly recommend a visit, the Hotel Brunelleschi was outstanding.
Florence
5* Brunelleschi
3 nights from £1,040pp
Various departure dates
Prices includes return flights from Bristol airport, 3 nights accommodation, breakfast, private transfers, Kirker Guide Notes to restaurants and sightseeing & services of the Kirker Concierge plus entrance to the Uffizi Gallery (Accademia or Bargello tickets available if preferred)