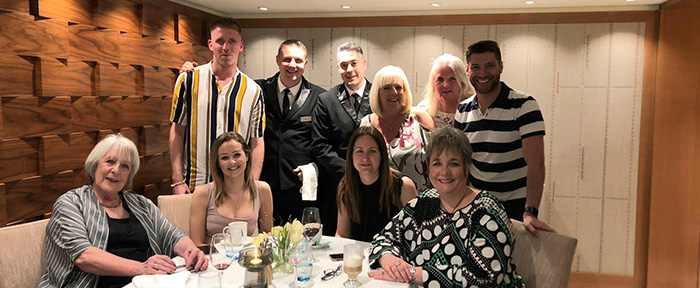 What a great way to experience the Danube, having never done a river cruise before I wasn't sure what to expect and it was much more relaxed than I anticipated. The ship was very clean, open and had a light and airy feel, decorated with comfortable and plush furnishings. The staff could not do enough for you, and were all very friendly.
Food and Drink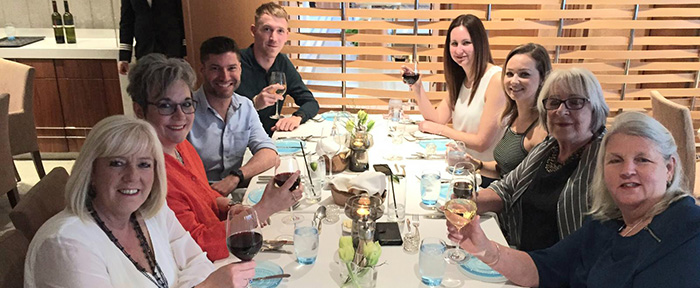 So much is included which means you can factor most of the cost in with the cruise, making it very good value for what you get. They include the tips, excursions (extra excursions offered at reasonable prices) wine, beer, soft drinks, tea and coffee during meal times, and they are more than happy to top up your glass as you are finishing your meal! Tea and coffee stations available all day and night, with cookies and pastries.
The menu on offer is varied every day with a few favourites like steak available daily if you wanted it. You can help yourself to the buffet station, where there is a great selection of salads, cold meats and fish, along with a chef that will cook you an omelette for breakfast or pasta at meal times. The food was so fresh and enough choice even for fussy eaters, along with vegetarian options. There was also a Hungarian afternoon tea with typical food of the region.
The Ship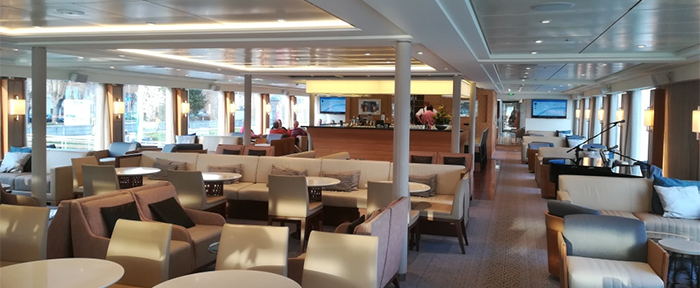 The communal areas are well laid out, and no areas felt busy, it was easy to find a quiet spot to relax if you wanted to put your feet up, read a book or even just grab a sunbed and relax in the sunshine and watch the world go by.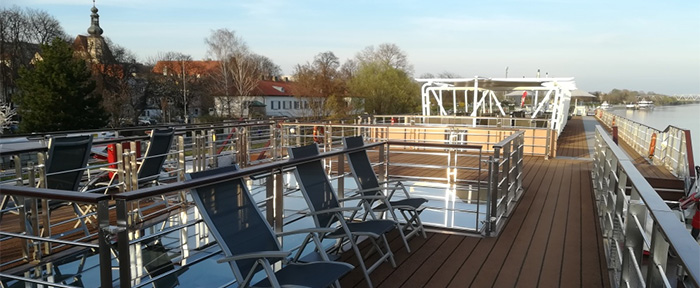 The cabins are well designed and have everything you need, from fresh bottled water, to lovely toiletries, television, the beds can be twin's or doubles, the cabins on board go from an outside cabin, a narrow high window, to a Juliette balcony with doors that open, Verandah suites and the Explorer suites (only 2 on board this ship) these have a separate bedroom and lounge area, and you do get a few extra's included in the cabin. Our towels were changed twice a day.
In the evening before dinner the Program Director would talk about the port for the following day, and keep everyone updated on what was on. They produced a Viking Daily program paper which was very useful as dinner was at different times along with the evening entertainment, meeting times for the different excursions.
There is free Wi-Fi on board, and they provide audio receivers with earpieces for the tours, these stay in your room and you charge them up at night.
Excursions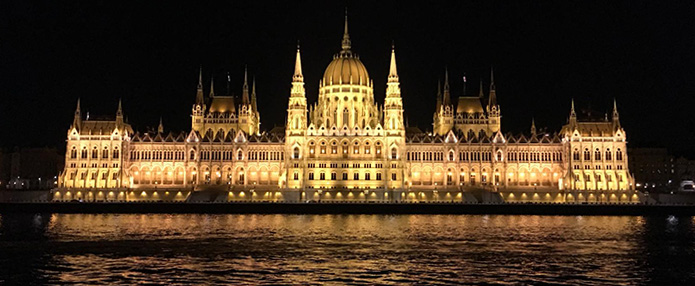 The excursions were very well organised and no hanging around, straight off the ship with coaches waiting for you and very good English speaking guides. We attended the Mozart and Strauss concert in Vienna, it was a lovely introduction to Austria. I enjoyed the City walking tour of Bratislava, with the stunning buildings steeped in history and time to look around the shops and buy souvenirs. The highlight of the trip had to be our afternoon and evening sailing from Slovakia to Budapest, we had time to relax in the sun and after dinner went up on the deck to see Budapest in all its glory and lights. We docked by the Chain bridge with beautiful views of the city all around us.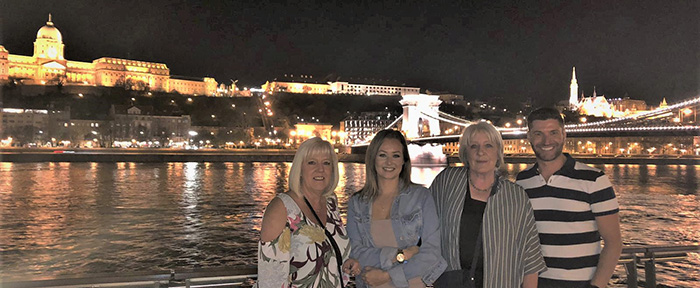 Viking offer pre and post extensions, and I would certainly say these are worth doing as the time in some of the larger cities are only 1 day and not enough to really explore further. I will certainly be recommending Viking as a leader in River Cruising.